2016 Audubon Christmas Bird Count, Augusta circle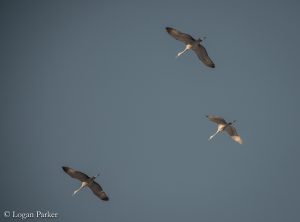 Thanks to the 40 people who participated in our weather-delayed Augusta Christmas Bird Count on December 31, and especially to Cheryl Ring for organizing it. It was a cold day with mostly frozen lakes and Kennebec River, but the overall count of 54 species and 8605 individual birds is typical of recent years, and we had many notable species, first-ever species, and high counts.
See highlights below, and the PDF link for counts of all the species below that. Also below are a video of the day's adventure and a couple of bird pictures from count day.
First recorded species:
Sandhill Cranes
Boreal Chickadee
Record high counts:
86 Bald Eagles (blasted old record set last year of 33)
5 Iceland Gulls (tied previous record)
2 Lesser Black Backed Gulls
78 Downy Woodpeckers (broke old record by one)
1540 American Crows
196 American Tree Sparrows
2nd highest counts:
121 Tufted Titmice (missed record by one)
187 White Breasted Nuthatch
216 American Robin
139 Northern Cardinal (missed record by two)
Species Counts Augusta CBC 2016 (PDF file). The column "Number" in the checklist part of the PDF is how many of each species we saw this year. The column "Max Number" refers to the entire 1970-2016 period for the Augusta CBC with the first number being the maximum recorded and the second number being the count year (2016 is Audubon count year 117). The "# Of Counts" column refers to the number of years that each species has been seen in the Augusta CBC (47 would be every year).2015
Video CBC 2016 by Curry Caputo and Andrea Lani (link to YouTube) See Andrea, Curry, and family on their 2016 CBC adventure.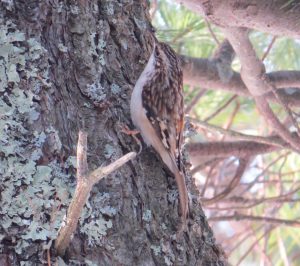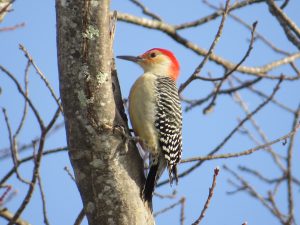 Since 1970 the Augusta Birding Club has counted all birds we could find in one day near Christmas, as part of Audubon's large international effort. Currently 20+ Birding Club members count birds in a 7.5 mile radius around the State House Dome. It's amazing what's out there when you look; we typically find 5000+ individual birds of 50+ species. We have counted over 250,000 birds since 1970.
Augusta CBC coordinated by Cheryl Ring and Glenn Hodgkins